Starters
STARTERS
Chipotle Bbq Pork Or Chicken Quesadilla
smoked pork, chipolte bbq sauce, cheddar cheese, salsa and sour cream
Baked Mac And Cheese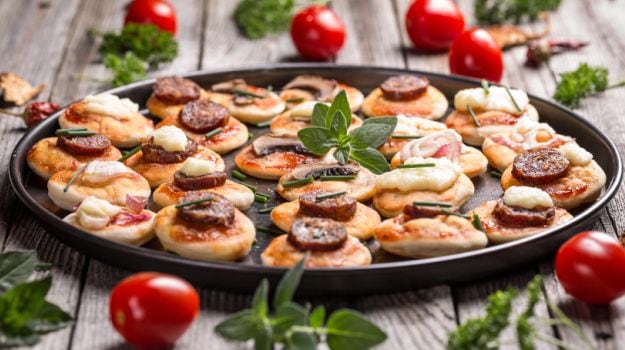 Baked Brie
nut crusted baked brie toped with mango chuttney and served with freshly baked pita bread.
Chicken Wings
choice of thai chili; bbq based (mild/hot/thermonuclear) or buffalo style served with blue cheese and celery
Sampler Platter
chicken fingers, onion rings, fried mac & cheese served with honey mustard, salsa and our famous mayonnaise dipping sauce.
Onion Rings
beer battered onon rings served with our famous bourbon mayonnaise.
Homemade Chicken Fingers
our own beer battered chicken tenders served with our honey mustard sauce for dipping
White Beans And Sage
white beans cooked in vegetable stock with a goodly amount of sage, served warm with pita bread.